Court
UPDATE: The case we brought against The Chapel and John Camardo was put under a new law designed primarily to protect politicians from lawsuits when they said things about other people that are not true. Governor Cuomo pressed for passage of this law to keep opponents from suing for things that happened in political campaigns. Our case did not involve any political campaign but, because of very broad definitions in this new law, John Camardo was protected like a politician would be. This specialized law required us to prove very specifically that John Camardo acted with what the law calls "actual malice" in saying what he did about about Wayne Aarum. Under this very specialized law to protect politicians, it did not matter that John Camardo circulated the accusations of anonymous people that Wayne Aarum had no opportunity to challenge. In almost all other cases, there is a pretrial process that the lawyers call "discovery" when we would have had the opportunity to ask John Camardo questions while he was under oath to tell the truth. This specialized law to protect politicians did away with that normal part of the legal process. So the judge found that he had to give John Camardo a pass. We think that the law was not intended to be used this way and that this is a wrong decision. We are prayerfully considering an appeal to this decision.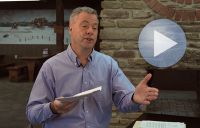 Why We Sued
In June 2021, Wayne and the Living Waters Ministries, Inc. sued John Camardo and The Chapel. The Living Waters Ministries Inc. is a New York non-profit corporation that owns the Circle C Ranch. John Camardo is the Co-Executive Pastor of The Chapel. The Chapel is a megachurch located in Buffalo.
All of the court papers are found at the Erie County Supreme Court website.
Wayne and the Living Waters Ministries corporation sued because Mr. Camardo spoke against Wayne publicly, giving people the understanding that Wayne engaged in "inappropriate interactions" with minor females and that the Board of Directors of the corporation did nothing about it. That is not true; it never was true.
---
A Response to the Attacks on Wes Aarum Sr. (Mr. Wes)
---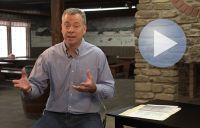 Living with Adversity
The gospel shows us the story we are meant to inhabit. That means understanding adversity and being the believer who understands how creation, fall, redemption, and restoration all go together to form the true story of an individual's life and how to live it here and now.
This TIMELINE shows my story of adversity unfolding and the important events that occurred during the entire long year that The Chapel was claiming anonymity for those who said they had complaints. The claims of anonymity blocked me from the contacts and discussion that possibly could have led to resolution and restoration for everyone involved.
---
When a Church Acts Hurtfully.
---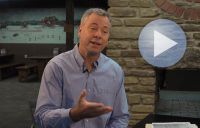 The Sham Investigation
Payment of more than $40,000.00 bought a telephone and e-mail survey to find people from among the many hundreds who worked at the Ranch camp over the last 20 years. This survey was a sham from beginning to end. You can read our analysis of this sham investigation in the brief we filed with the Court. The brief is number 19 on the list on the Court's website, which you can access here.
---
Accusations of "Covering Up"
---
This man, John Camardo, the Executive Pastor at The Chapel at Crosspoint, says about Wayne Aarum's work at The Chapel 1990-2000:
"inappropriate interactions"
"grooming"
"pattern of behavior"
"serious"
"troubling"
"minor females"

THE CHAPEL SPONSORED ANONYMOUS COMPLAINTS from March 2020 to March 2021. No names, places, dates, or claimed actions. No way for Wayne to meet with those anonymous complainants.
---
What about the people who were there working with Wayne from 1990 to 2000? What do they say?
Adult leader in The Chapel's High School Youth Group, 1995-2000
In the entire five years that I worked with Wayne and the approximately 200 to 300 students that passed through the High School Youth Group in those years, I never saw any sign of any interaction between any student and Wayne that was the least bit suspect. Wayne never stepped over any line with respect to appropriate conduct with students. I never had any sense that any student was exposed to any sex harassment or abuse from Wayne or anyone else associated with the High School Youth Group program.
Student in The Chapel's High School Youth Group
I attended all but a very few of the regular Wednesday sessions of the Youth Group during the four years from 1996 to 2000. I had many close friends in the Youth Group through those years. I never saw Wayne touch anyone, female or male, in any way that was improper, inappropriate, unsuitable, undesirable, or wrong. Importantly, in the hundreds of hours I spent with Youth Group students in these weekly sessions, I never heard from my close friends and peers in the Youth Group anything critical of Wayne for his conduct with students. Wayne was a positive force for good in our lives and we appreciated his work.
Adult leader The Chapel's High School Youth Group, 1998-2000; employee at Circle C Ranch 1983-2012
I know personally how important it can be to a kid to get a hug, a pat on the back, or perhaps when sitting next to someone, a pat on a knee expressing acceptance, acknowledgment of the worth of a person, and a positive message of approval. I didn't really have a dad growing up. I was a very messed up kid and going downhill at one point. At 12, 13 and 14 years old, I was living the rough life of a 20-year-old. The people at The Chapel youth programs and at the Ranch, I believe, saved my life.
They hugged me, patted me on the back, told me I was smart and worthwhile, and encouraged me almost every time I saw them. . . . I never heard any criticism of Wayne's work as the director of the High School Youth Group program. No one ever raised any issue about Wayne's counseling or other dealings with female students in the Youth Group. If any student, sibling, parent, or anyone else had mentioned anything concerning about Wayne, even something very minor, that would have become known to one or more of the adult leaders and would have been discussed thoroughly at the monthly meeting. I never heard or learned of any concern about Wayne or his work throughout the time I worked with the High School Youth Group or the time I worked for Dr. Andrews. . . . In all the time I spent at Circle C Ranch, I never saw Wayne act inappropriately toward any female person: camper, staff or otherwise.
Student in The Chapel's High School Youth Group, 1995-1999; employee at Circle C Ranch 1995-2000
[At The Chapel] I observed Wayne to be very careful about the rules with respect to social contacts. He hugged students as they arrived and sometimes as they departed from the Wednesday night sessions or from meetings with respect to special activities. His hugs were generally side hugs and certainly no different from the hugs of other male adult volunteers such as Mr. DeKalb, Mr. Remington, Mr. Ferchen, Mr. Krajna, or Mr. Wolniewicz. He patted students on the back. His pats on the back were not different from the pats on the back of other male adult volunteers. He sometimes, on getting up from a chair, patted a student on a knee. Those actions were no different from other adult male volunteers.
In all my extensive contacts with campers, counselors, staff and other people in Circle C Ranch activities, I never saw or learned about any action by Wayne Aarum toward any female that was inappropriate, ill-advised, risky, misguided or irresponsible. Wayne's contacts with female campers, counselors, and others were enthusiastic for Bible teachings, kind, warm, and empathic.
Long-time Administrative Pastor at The Chapel, 1992-2015
I never had anyone give me or in any way learned of any negative comment or complaint about Wayne Aarum from any parent, or any sponsor/leader, or any student, or from Dr. Andrews, or from my own children, or anyone else during the entire time Wayne worked at The Chapel.
Of my personal knowledge, Wayne Aarum was a highly effective teacher and administrator of The Chapel's High School Youth Program. I recall learning from adult leaders in the program, from parents, from students, from Dr. Andrews, and from my own children that Wayne was enthusiastically engaged in his ministry with teenage youth and was very successful in having positive effects on the lives of the students in his program.
Adult leader, The Chapel's High School Youth Group, 1995-2000
In the 1990s, hugs were a part of a greeting or expression that conveyed friendship, acceptance, kindness, and welcome. Students, male and female, were hugged by adult leaders, male and female, and by Wayne Aarum. Pats on a shoulder or back were common. Saying "I love you" to another person was a part of our Christian faith and an affirmation that we cared about that person in a positive spiritual way. There was nothing sexual about any of this.
As a teacher, I have seen these standards change over the last 30 years, and I understand those changes. I am careful to apply current standards in my own work. However, the fact that standards have changed does not, in my view, make improper or inappropriate the ways we greeted or encouraged students 30 years ago.
What did those who have complaints today say to Wayne in writing back in 1990-2000?
Ms. Jennifer Andrews (now Adema) sent Wayne Aarum written communications of her approval of his work. She said,
"Thanx so much for being there 4 all of us 100% of the time. . . . you really helped me out last week with your pep talk! Keep up the good work!"
After she left the Youth Group and went off to college at Liberty University in Virginia, she said,
"Hello! I just wanted to write you this note to thank you for the past 4 years and all the support you've shown me." . . . Keep in touch. Jennifer S. Andrews."
She enclosed a card with her college address. In 2013 and again in 2017, occasions arose on which Ms. Andrews sent messages to Julie Aarum after she married and moved to Utah.
Ms. Joy Wrigglesworth (now McCullough) sent Wayne Aarum many written communications of her approval of his work. As examples, she said,
"Thanks for your encouragement. I needed it. . . . . I'll see you during the retreat." "Thanx for all of the encouragement you have given me."
"Thanks for the encouragement card. You have been a great motivation to me. If I need your intelligence, I will call. (It's not like I don't have your number.) In Christ, Joy."
"Thanks for Sunday. I had fun. I'm still praying (James 1:5,6) – I think. Your speaking was very entertaining and I learned a lot."
After she left the Youth Group, Ms. Wrigglesworth came to the Aarums house to visit Wayne Aarum and his wife. On another occasion, they also took Ms. Wrigglesworth and her fiancé to dinner.
Ms. Michelle Bonifacio (now Poulsen) sent Wayne Aarum written communications of her approval of his work. As examples, she said,
"I just was writing to tell you how much I appreciate you and all that you do for our group. . . . You do so much for us and I wanted you to realize how much you are appreciated by me. I love hanging around you. . . . I can see that you care so deeply for our group and that you expect so much from us that we do our best because you care. Thank you again for being so very awesome."
"Hey, thank you for everything! You always make me smile. Thanks. Michelle."
"Thank you so much for everything that you do for me. Whenever I'm sad you always cheer me up. I know I can turn to you. I look forward to seeing your smiling face. God really shines through you. You have helped me become closer to God. Thanks again. Always Michelle Bonifacio."
After she left the Youth Group, Wayne Aarum and his wife saw her in 2016 and again in 2018. Nothing in what she said or her demeanor on those occasions indicated any problem or displeasure.
What does the Bible say?
The Gospel According to Matthew, Chapter 18: 15 "If your brother sins against you, go and tell him his fault, between you and him alone. If he listens to you, you have gained your brother. 16 But if he does not listen, take one or two others along with you, that every charge may be established by the evidence of two or three witnesses. 17 If he refuses to listen to them, tell it to the church. And if he refuses to listen even to the church, let him be to you as a Gentile and a tax collector."
The Chapel never followed the direction of Matthew 18. Wayne Aarum was never given the opportunity for any person-to-person meeting with those who had complaints. Such meetings were actively prevented by keeping the names of complainants anonymous.
What does The Chapel's Own Constitution Say?
The Chapel's Constitution actually states in part under Article V – Church Discipline, "Should any member willfully depart from this Scriptural standard and engage in conduct which conflicts with Biblical principles of holiness, the procedure set forth in Matthew 18:15-16 shall be followed for the purpose of leading the erring individual to repentance and ultimately to full restoration".
The Chapel Uses Its Enormous Financial Resources
July 18, 2021: The Chapel's 61st Annual Report May 1, 2020 to April 30, 2021
Assets:
Cash & cash equivalents
$2,788,106
Accounts receivable
$6,394
Investments
$1,311,747
Prepaid expenses
$61,642
Inventory
$3,724
Property & equipment
$26,119,113
Other assets
$76,160

---

TOTAL
$30,366,886
Read the entire Annual Report here